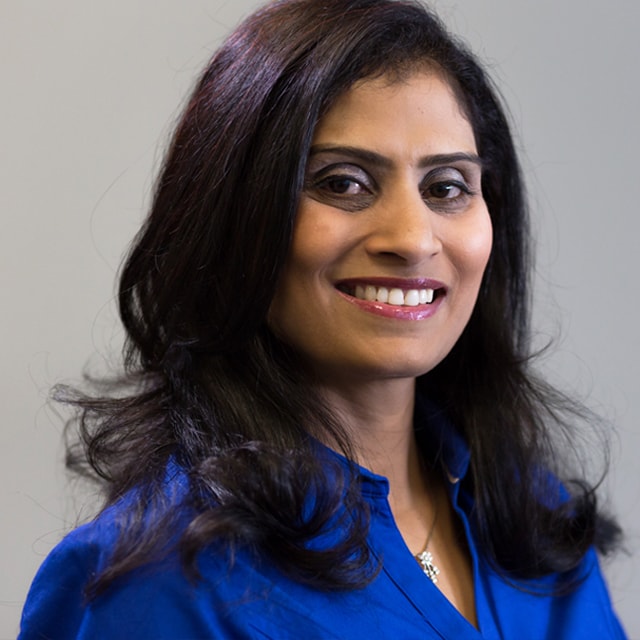 Dr. Aparna Gottumukkula uses her extensive experience to provide the most comprehensive dental care possible. Dr. Aparna graduated from SDM College of Dental Sciences followed by a one-year internship at Osmania University in Hyderabad, India. She came to the United States in 1997 to attend Boston University School of Dental Medicine and graduated with her Doctor of Dental Medicine (DMD) in 2001.
In 2005, Dr. Aparna moved to the Midwest to practice dentistry and raise a family.
Dr. Aparna has been practicing in Plainfield since opening in 2010 and has worked in public health for over 10 years. She is a member of the American Dental Society, the Plainfield Chamber of Commerce, and the Chicago Dental Society. She attends many continuing education courses each year and enjoys the camaraderie of many local specialists.
Dr. Aparna resides in Aurora with her two children. In her spare time she likes to cook, watch sporting events, read, and spend time with her family and friends.